ISO 50001 Energy Management Standard & SEP Implementations
Energy is one of the very essential resources that are needed to run almost every organization all over the world. However, the cost of this important resource has been on the rise as consumption also doubles every decade. Energy is one of the commonly used resources in the world that has resulted in environmental change. The greenhouse gases that are emitted from the energy-producing plants have contributed to about 60% of global warming.
The world will not just sit back and watch as our mother nature gets destroyed due to the excess consumption of energy. There has been a need to regulate the amount of energy that is used in different organizations and industries. The initiative to manage our energy is not just to benefit the planet but also helps a great deal in cost saving when it comes to the monthly energy bills that you will be paying to the producers.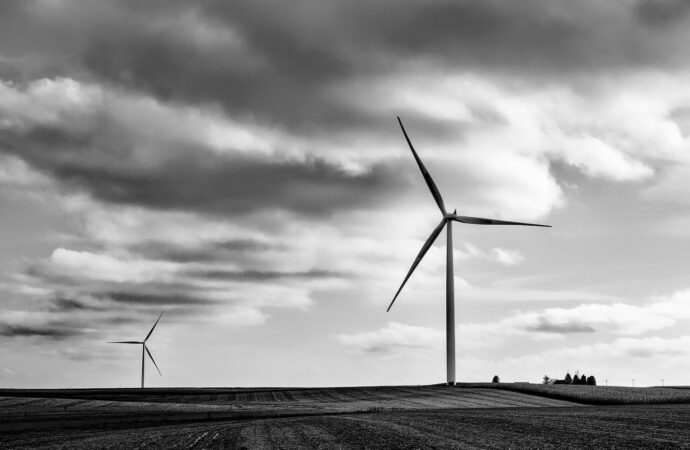 What is Energy Management System?
Energy management system (EnMS) is was established to help different organizations to use energy sparingly while at the same improving the production. This system is all about developing and implementing policies with achievable targets within your organization that help in making sure that your company or organization does not waste energy.
Implementing an energy management system entails using energy-efficient machines and technologies that will surely reduce the amount of energy consumption. Also, research has found out that a good quantity of energy that ends up as waste is contributed by negligence. When your company implemented an effective energy management system, you can reduce wastes and use the available energy sparingly. It is a win-win situation where your company and environment both benefit.
Where do ISO standards come in?
The development and implementation of an energy management system are regulated by the ISO 50001 standard. As you would expect, there has to an international standard that guides how your EnMS has to be to meet the expectations. But what is ISO 50001?
ISO 50001 is a global standard that is set for an energy management system. It basically provides a globally recognized guideline to organizations and companies on how to set up and implement an effective energy management system. This system, on the other hand, is responsible for enabling different organizations to manage their energy and greatly save on energy consumption.
ISO 50001 was set up by an international Standard organization, which is an independent body formed by different organizations from different parts of the world. Any policies that have been passed by this body qualifies as a globally accepted standard for regulating the energy consumption in organizations.
Functions and objectives of ISO 50001
ISO 50001 gives organizations the skeleton upon which they can develop an effective energy management system. This ISO system is based on the Plan-Do-Check-Act process that should be familiar to you especially when you already have implemented other ISO standards. It specifically provides guidelines that allow different organizations to:
The ISO 50001 standards cannot be underestimated as it has contributed greatly in curbing the global warming that is contributed largely by irresponsible use of energy. Even governments have now been relieved as the requirements of these standards conform with many governmental laws and policies that are already in place. This standard was established with the following objectives to achieve:
ISO 50001 Standards Methodologies and Principles
Just like the integration and coherent global management that are characteristics of ISO 9001 and ISO 14001 standards, ISO 50001 also adopts a cyclic plan that is familiar to those who are in the manufacturing industry and have implemented the other ISO standards. We have already mentioned the Plan-Do, Check-Act in the previous sections, and that is the basis upon which ISO 50001 is established.
According to the ISO 50001 standards, all the companies and organizations are expected to do the following:
Define and implement more energy-efficient policies

Choose an appropriate target where the set policies will be applied optimally

Collect and analyze any data that is relevant to the energy management

Evaluate the results critically and make the meaning out of it

Make a reflection on the policies that are in place and improve them for a more effective energy management system.
ISO 50001 Changes and New Development
We will echo this again and again. ISO 50001 Standards are to help different organizations to better manage energy consumption or use.  Therefore, ISO 50001 certification can be viewed as the organization's commitment to improve and manage energy as well as conform with all the requirements of the new versions of this standard.
The commonly known version of this standard is the ISO 50001: 2011. Many changes have been made to this version leading to the implantation of ISO 50001: 2018. Normally, this standard is required to be revised every five years so that the new policies and necessary changes can be made to match the changes in technology that greatly influence the use of energy. The ISO 50001:2018 came into effect on the 21st of August 2018, and the transitioning phase is on.
The main change that we can cite here is the adjustment of this standard to conform to Annex SL that is commonly referred to as the high-level structure. Other ISO standards such as ISO 9001 and Iso 1401 have already gone through this change.
Other minor changes include the establishment of environmental performance indicators (EnPIs) and Associated energy baselines. There has also been additional information on how you can collect your data. The small businesses and startup companies are also given clear guidelines on how to best handle their energy management system.
Transitioning to the ISO 50001:2018
The transition window is up to 20th August 2021, which is not far from today's date. All organizations should be aware that their certificates will expire at the end of this transition period if they have not transitioned to the new version of the standard as required.
If you have been through the transition process of other ISO standards, then it should not be hard work for you to add the needed changes and get recertification needed. You should start the transitioning journey as early as possible as anything that is done at the last minute can mess you up. You are all away from the confusion that comes during the rush hour. The transitioning window is long enough to let you set up everything and call a licensed third party for auditing and certification.
However, before you book an appointment for auditing, ensure that you do the following:
What are the benefits of Implementing ISO 50001?
You are not doing this to appease anyone, but you are the first person who will greatly benefit from implementing these standards. It is all voluntary to implement and continually conform to the ISO standards. But since it comes with very many advantages and benefits, it has become a must-do to many people. We have dedicated a post to only focus on the benefits of this standard. However, we are going to highlight some of the benefits in this section. If you need to discover more, then we strongly encourage you to navigate to other pages that have focused more on the benefits.
Having an ISO 50001 certification comes with the following benefits:
Who is ISO 50001 for?
The ISO 50001 standards have been designed for all industries and organizations in both the private and public sectors. It does not matter the size of your company as there is something that you can do within your capacity to improve the amount of energy that is used. Whether it is domestic or industrial, energy conservation is the responsibility of everyone.
ISO 50001 does not have a particular target. In the current world, it is not possible to operate without consuming some units of energy. This standard is for you the c9onsumer of energy. It does not matter the scale of consumption, but you can contribute to energy management within your capacity.
This standard is implemented by different industries in all sectors and across the globe. If you are left behind, then just get it that you are lagging behind and maybe the reason as to why we cannot have a green planet.
How will people know that you have an effective energy management system?
There is no way you or any other person will know that you conform to the energy regulations set by your government or the ISO 50001 itself. If you want to show the world that you are committed to efficient use of energy within your organization, then you need to get ISO 50001 certification.
ISO 50001 certification is done by a third party after one or several rounds of auditing. As an organization, you prepare yourself by first getting the necessary training on ISO 50001. You then proceed to develop and implement an energy management system according to the requirements of the standard. When you are sure that your organization conforms to these standards, then you can choose a third party of your choice for certification. We have discussed in detail the certification process by the ISO-Pros on the other page. You can check it out.
If you have any questions regarding the ISO 50001 certification or any of its clauses, then you can just reach us out through our contact addresses. We are ready to help you in getting to know what it is all about.